Description
Thinkware F770-1CH 16GB
FHD 1080P Dash Cam
This model comes with a low profile and discreet shape with a fully matte black finish.
Thinkware F770 front and rear cameras are equipped with Sony Exmor sensors, making it one of the most advanced dash cams in the market. Recording clear, crisp and wide field of view full high definition 1080p videos at 30 frames per second, it also captures enhanced footage in low light places during park mode using Super Night Vision 1.0. It also has built-in GPS for embedded speed, time and location data; Advanced Driving Alert System (ADAS) including Lane Departure (LDWS) and Forward Collision (FCWS); Camera Alerts for speed and red-light cameras; as well as built-in Wi-Fi Connectivity to enable control and management of the F770 on iOS or Android powered smartphone. F770 supports up to 64GB Micro SD and its Format Free 2.0 Technology will extend the life and reliability of the SD card to ensure your captured footage is secure.
The Thinkware F770 dash camera from Thinkware offers top of the range capabilities. The Thinkware F770 also incorporates new features including 'Super Night Vision', a night image correction feature, and 'Time Lapse' that dramatically extends the parked recording hours.
This model comes with a low profile and discreet shape with a fully matte black finish.
The Thinkware F770 features a 1080p Full HD front-facing camera and an optional 1080p Full HD rear-facing camera. Available as Plug & Play or Hardwired.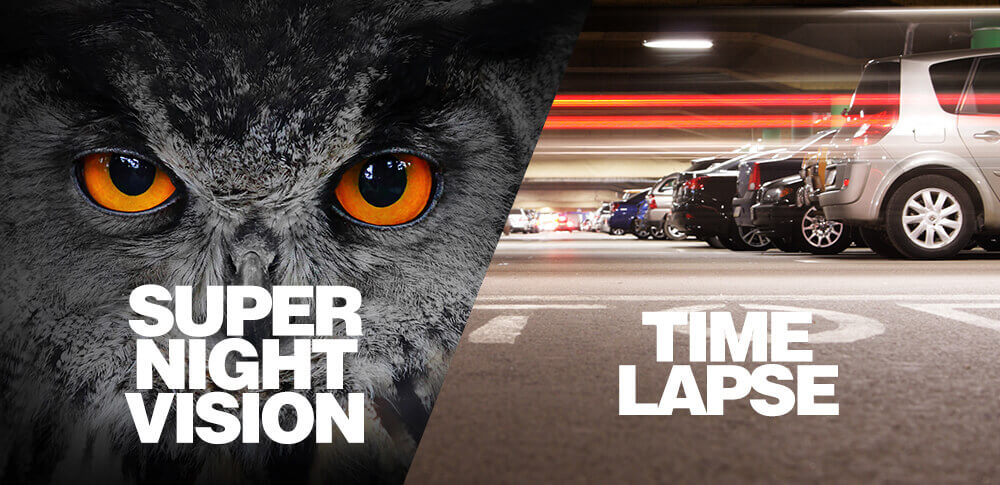 SUPER NIGHT VISION
Videos recorded by a dash cam in a low light environment such as a dark alleyway or underground parking lot can pose difficulties when you try to accurately identify information from the image.
SUPER NIGHT VISION employs the new ISP (Image Signal Processing) technology and the real-time image processing function to bring 10 times brighter images than our earlier models when recorded under nighttime parking mode.
TIME LAPSE
Important clips and images may get deleted due to insufficient memory space during long continuous recordings, especially in standard parking recording mode which requires large memory for saving 15 to 30 frames per second.
TIME LAPSE MODE in the F770 records 1 frame per second reducing the size of the video file. This allows video recordings in parking mode to continue up to 16 times longer than other dash cams.
*Parking recording mode can be activated upon installing the F770 with the hardwiring cable provided.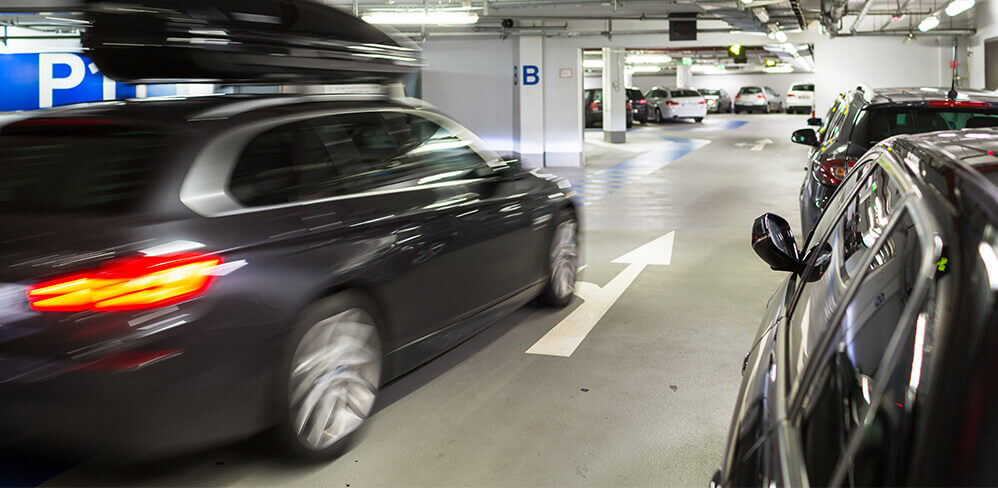 FRONT AND REARVIEW FULL HD RECORDINGS
CMOS Image Sensors allow constant front and rearview Full 1080p HD resolution recording during both daytime and nighttime along with a 140-degree wide angle lens view. This will minimize blind spots to assure recording of all events without fail.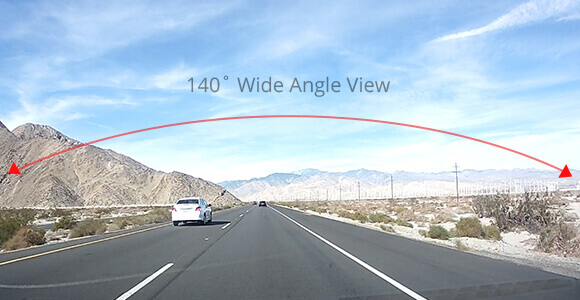 VIDEO ENHANCEMENT TECHNOLOGY
THINKWARE DASH CAMs are equipped with top-notch video enhancement technology on the market,
ensuring the most vivid video recordings under any circumstance.
WIDE DYNAMIC RANGE

When you are driving under bright sunlight, coming out of a tunnel, or getting under the shadow of a tall building etc, a sudden change in frontal light exposure levels can result in excessively bright or dark recordings. The WDR function eliminates excessively bright spots on the recording to correct its colour balance in order to ensure a clear image.

NIGHT TIME PICTURE QUALITY CORRECTION

Images from the videos recorded during nighttime driving on dark streets are generally difficult to make out. The enhancement Sensors of THINKWARE DASH CAMs come with a standard function of brightness and color control as well as noise cancellation.

AUTOMATIC EXPOSURE
A sudden rise of light exposure caused by strong sunlight or headlight beams of the oncoming vehicle may cause difficulties to assess the situation. Also, the lack of lighting in a dark tunnel or night driving may pose the same problem. The automatic light exposure function controls the level of light exposure to maintain vivid and clear video recordings in all circumstances.

ROAD SAFETY WARNING SYSTEM
The THINKWARE F770 DASH CAM is equipped with the Lane Departure Warning System (LDWS) and the Front Collision Warning System (FCWS) to ensure driver safety with a voice warning.
Lane Departure Warning System (LDWS)
Drowsy or distracted driving greatly increases the chance of an accident on the road. The Lane Departure Warning System will alert the driver when the vehicle goes off the lane in a speed over 50 km/h.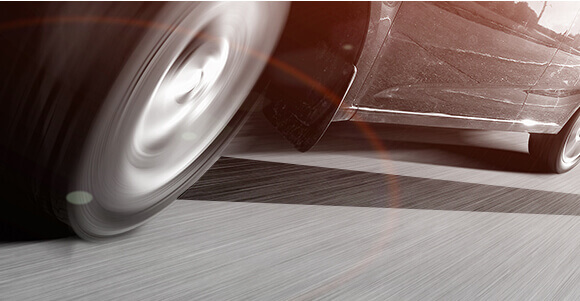 Front Collision Warning System (FCWS)
The FCWS function calculates the average distance from the vehicle in front and alerts the driver in advance when reaching the range of safe breaking distance in order to prevent a collision.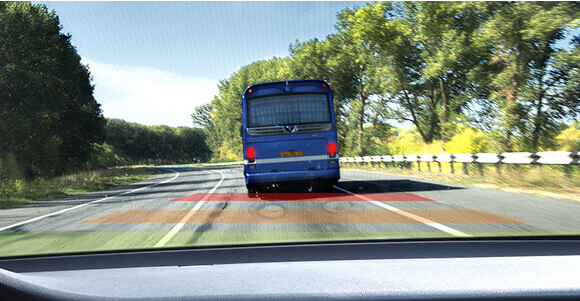 SAFETY CAMERA ALERT
The THINKWARE DASH CAM F770's internal GPS provides accurate location information while the Safety Camera Alert function is on continuous alert to warn the driver of red lights and traffic enforcement cameras.
Cultivate safe driving habits with THINKWARE DASH CAM.
RED LIGHT WARNING SYSTEM
SPEED CAMERA WARNING SYSTEM
RED LIGHT & SPEED CAMERA WARNING SYSTEM
AVERAGE SPEED WARNING SYSTEM
MOBILE ZONE WARNING SYSTEM
VARIOUS AUTONOMOUS RECORDING MODES
Continuous Recording Mode
This mode is activated automatically when you start the car. Recorded videos are saved in one-minute segments with an auto-looping mechanism.
Event Recording Mode
The Active Impact Monitoring System will automatically store the video data ten seconds prior to and after a collision registered by the 3-axis G-Sensor.
Manual Recording Mode
Similar to a video camera, you can use the Manual Recording Mode to capture events that occur in front of your vehicle whether or not it is in motion.
BUILT-IN WI-FI
You can easily control, manage files and configure the settings of your DASH CAM from your smart device with THINKWARE DASH CAM Mobile Viewer App. With the THINKWARE DASH CAM Mobile app and the built-in Wi-Fi, the F770 allows you a convenient viewing of real-time recordings as well as downloading, accessing, or deleting recorded videos on your mobile phone.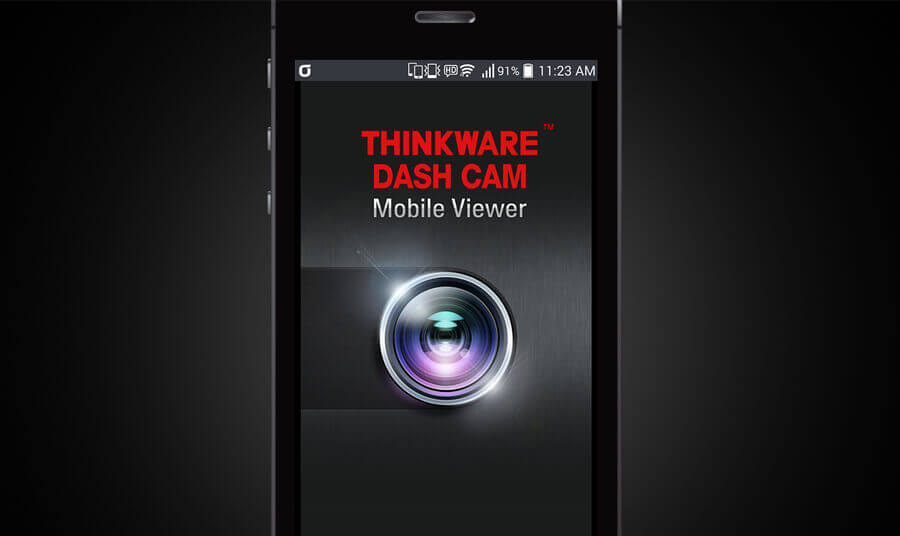 VIEWER FOR CHECKING CLEAR AND PRECISE VIDEO
The intuitive and simple-to-use interface of THINKWARE DASH CAM allows you easy and convenient viewing of your recorded videos. Through PC or Mac viewer, you can playback and download recorded videos along with your route history and speed record. You can also change the dash cam settings, format the memory card, or install updates with just a few clicks on the viewer.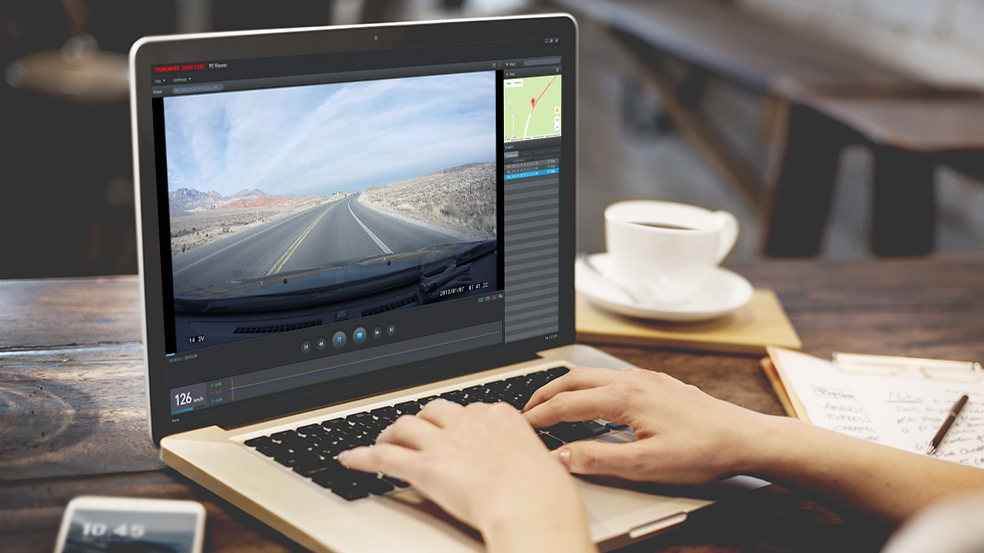 COMPREHENSIVE DRIVING DATA THROUGH BUILT-IN GPS
Using the GPS data in Thinkware F770 Dash Cam, it can precisely pinpoint the vehicle's location and routes with its driving speed on the map. The GPS helps you accurately assess the status of the accident by providing you with the vehicle speed, the direction of the collision and the severity of the impact. The DASH CAM not only records driving footage but can also be used to track and recall past driving routes whether it be work or holiday routes.
* The Thinkware F770 comes with built-in GPS.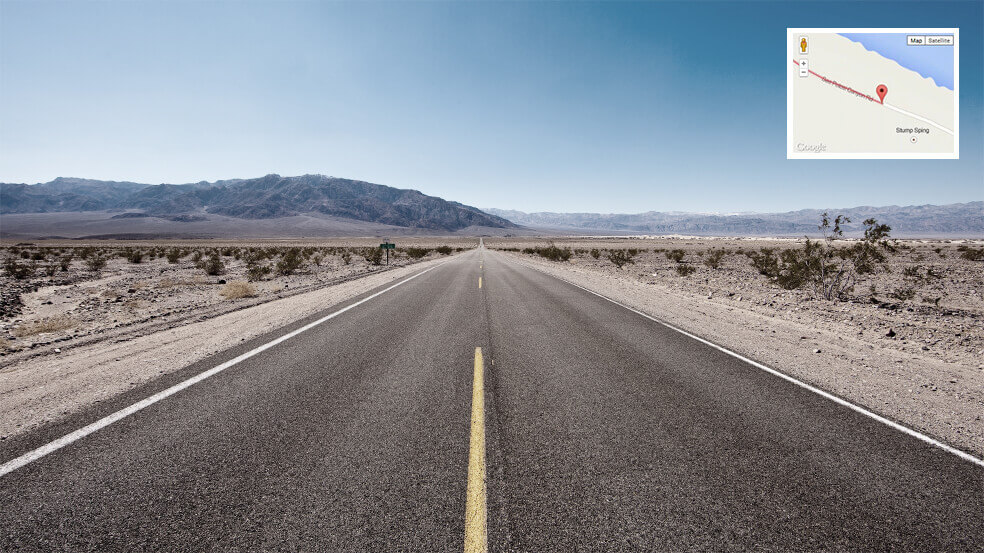 DUAL SAVE TECHNOLOGY
THINKWARE DASH CAM's benchmarking technology – The DUAL SAVE function records all events triggered by strong collisions onto the two separate memory systems: The Nand Flash internal memory and the Micro SD external memory. This function ensures that your recorded video will still be safely guarded in the internal Nand Flash in case the external MicoSD gets compromised.
HIGH-TEMPERATURE PROTECTION SYSTEM
The specially designed heat discharge construction and the built-in thermal sensor of the F770 protect the device and its data against intense heat by automatically turning it off to prevent overheating.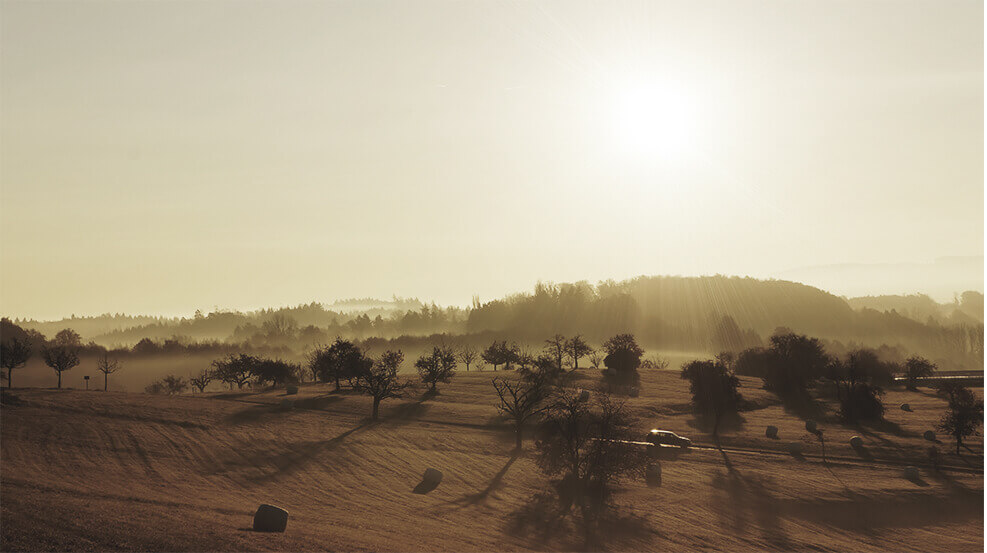 FAIL-SAFE RECORDING
In the event that the power gets disconnected after an accident, fail-safe recording uses the Super Capacitor for backup power to ensure safe storage of any recording in progress – so you can be assured that your valuable data will be securely stored under any circumstances.
Thinkware F770 - Specifications
| | |
| --- | --- |
| DIMENSION | 110 x 60.41 x 31.75mm |
| WEIGHT | 131g |
| CAMERA | Sony Exmor CMOS 2.19M(Same for rear camera) |
| RESOLUTION | Front & Rear: Full HD (1920 x 1080P) |
| CAPACITY | Micro SD Card 16GB / 32GB / 64GB |
| UHS-IRECORDING MODES | Continuous Recording, Incident Recording, Manual Recording, Audio Recording |
| SENSOR | 3-Axis Accelerometer G-Sensor (3D, ±3G) |
| GPS | Embedded GPS |
| POWER | Input Power: DC 12/24V (Rear view camera: 3.3V DC) |
| LED | Security LED / Operation Status LED/ GPS Receiver LED/ Wi-Fi LED |
Sound Garage, your Authorised Thinkware Dealer, Stockist and Installation Centre in Brisbane's Northern Suburbs.